The big debate: Was it a waste?
Maybe…
Maybe not…
It's all been said and done.
He's had the time of his life for sure. Lucky him…


And now,
"National spaceman Dr Sheikh Muszaphar Shukor Sheikh Mustapha, 35, and second choice Kapten Dr Faiz Khaleed will receive recognition to be named as "cosmonauts" from the Russian government in a graduation-like ceremony to be held in Moscow soon.
Dr Jamaluddin hoped that the recognition would stop the debate on the Malaysian space mission.
He was commenting o­n the National Aeronautics and Space Administration (NASA) referring to Dr. Sheikh Muszaphar Shukor Shiekh Mustapha, o­ne of two Malaysians eligible to make an expedition to the International Space Station (ISS) as "space flight participant".
Datuk Seri Jamaludin said it was the Russians who had selected and will be sending the Malaysians angkasawan to space and therefore it is appropriate for them to give the recognition and not the United States."
Source: Just google it!
Personally, what's the big deal?
So what if he's just a "space tourist"? Why the fuss about this recognition thingy? So he trained for 18mths, so that makes him an "astronaut"/"cosmonaut"? That's like saying, I studied Accounting for 5 years…therefore I'm an Accountant.
Well, I'm not.
It's not just "studies"/"training" that makes an Accountant an Accountant. The person must have all the qualifications and be a Certified Public Accountant and be a member of Malaysian Institute of Accountant and etc before they can be called an Accountant. Similarly, one doesn't just train to go to space and becomes an astronaut…surely he'd have to have wholesome knowledge and what-nots to get that recognition.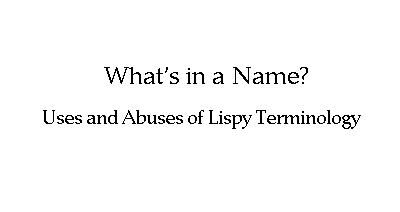 I am quite shocked about the recognition actually. (If it's true.) Will that recognition stop the debate on his "status" on top of the debate on how this whole space thingy was a waste of $$? I doubt it. In fact, I think it will spark even more debates. Let's just wait and see…
But one thing I grant is his and will always be his and his alone…He will always be The First Malaysian In Space, a title that is undoubtedly and unquestionable his…Or is THAT too open for debate?!
Gosh, I hate politics.
P/S – This was initially a comment for the previous space-post but it's too long to be a comment, so here it is.